Back To News
SAR Seeks Member Participation in Q & A with Author Patrick K. O'Donnell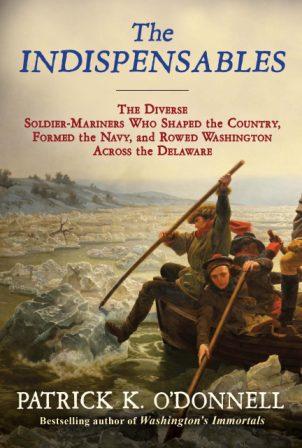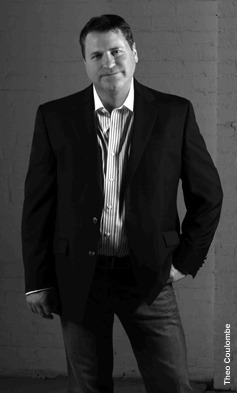 SAR Outreach Education is pleased to announce an upcoming pre-recorded video interview with award-winning author Patrick K. O'Donnell on his new book The Indispensables: The Diverse Soldier-Marines Who Shaped the Country, Formed the Navy, and Rowed Washington Across the Delaware. SAR membership is invited to be a part of this exciting book review, by submitting questions to the author for this Q & A.  What questions do you have about the Massachusetts 14th Regiment (also known as the Marbleheaders)? Are you curious about how Marblehead, MA became a center of resistance to the British crown? How did the Massachusetts 14th Regiment become one of our country's first diverse units?  How did the shipping alliances that Marblerheaders had built prior to the war aid in the American Revolution? Please submit your question for Patrick K. O'Donnell by June 4, 2021, by emailing Rae Ann Sauer at rsauer@sar.org or Colleen Wilson at cwilson@sar.org and include your national number in the email. The top three (3) member-submitted questions chosen for the interview will receive a complimentary copy of the book. Due to time limits, not all questions will be chosen. Once the interview is complete it will be posted on the SAR website and Facebook page on June 16, and the book winners will be announced and notified. Education Committee & History Committee Chairman Brooks Lyles will moderate this event. To purchase O'Donnell's book, please visit https://bookshop.org/lists/patrick-k-o-donnell-sar-store
About the Book & Author:
On the stormy night of August 29, 1776, the Continental Army faced annihilation after losing the Battle of Brooklyn. The British had trapped George Washington's army against the East River, and the fate of the Revolution rested upon the soldier-mariners from Marblehead, Massachusetts. One of the country's first diverse units, they pulled off an "American Dunkirk" and saved the army by navigating the treacherous East River to Manhattan.
At the right time in the right place, the Marbleheaders, a group of white, black, Hispanic, and Native American soldiers, repeatedly altered the course of events, and their story shines new light on our understanding of the American Revolution. The Indispensables recounts, beginning nearly a decade before the war started, Marbleheaders such as Elbridge Gerry and Azor Orne spearheaded the break with Britain and helped shape the United States through governing, building alliances, seizing British ships, forging critical supply lines, and establishing the origins of the U.S. Navy.
The Marblehead Regiment, led by John Glover, became truly indispensable. The unit battled at Lexington and on Bunker Hill and formed the elite Guard that protected George Washington, foreshadowing today's Secret Service. Then the special operations–like regiment, against all odds, conveyed 2,400 of Washington's men across the ice-filled Delaware River on Christmas night of 1776, delivering the surprise attack on Trenton that changed the course of history . . . The Marbleheaders' story, never fully told before now, makes The Indispensables a vital addition to the literature of the American Revolution.
Patrick K. O'Donnell is a bestselling, critically acclaimed military historian, and an expert on elite units who has written twelve books on military history.
He received the Combat Circle Award for Outstanding Military History for his best-selling book, Beyond Valour. His other works include First SEALs: The Untold Story of the Forging of America's Most Elite Unit and Washington's Immortals: The Untold Story of the Elite Regiment Who Changed the Course of the Revolution.
As an unpaid, volunteer combat historian he spent three months in Iraq in uniform and conducted oral histories of U.S. troops in battle. On a later tour to Iraq, he also served as a war correspondent for Men's Journal and Fox News.
His writing has appeared in Military History Quarterly (MHQ), WWII Magazine, and a number of well-known blogs.
As an expert on World War II espionage, special operations, and counter insurgency, O'Donnell has provided historical consulting for DreamWorks' award-winning miniseries Band of Brothers and for scores of documentaries produced by the BBC, The History Channel, and Fox News.
O'Donnell was a member of the Washington Library's 2019-2020 class of research fellows.