Back To News
The Founders' Fortunes- SAR Outreach Education Seeks Member Participation in Q & A with Author Willard Sterne Randall
The Founders' Fortunes: How Money Shaped the Birth of America
Outreach Education Seeks Member Participation in Q & A with Author Willard Sterne Randall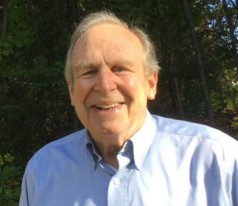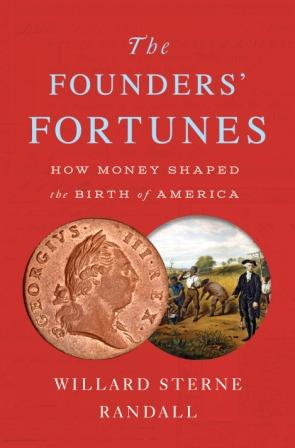 SAR Outreach Education is pleased to announce an upcoming pre-recorded video interview with award-winning author Willard Sterne Randall on his new book Founding Fortunes: How Money Shaped the Birth of America. SAR membership is invited to be a part of this exciting book review, by submitting questions to Randall for this Q & A.  What questions do you have about money and the founding of our nation? How did our Founding Fathers earn their fortunes? What was their personal financial interest in the Revolution? Are their financial interests still relevant today? Please submit your question for Willard Sterne Randall by March 7, 2022, to Rae Ann Sauer at rsauer@sar.org and include your national number. The top three (3) member-submitted questions chosen by the author will receive a complimentary copy of The Founders' Fortunes courtesy of the publisher Penguin Random House. Due to time limits, not all questions will be chosen. Once the interview is complete it will be posted on the SAR Outreach Education website and Facebook page on March 22, and the book winners will be announced and notified. Education Committee Chairman Brooks Lyles will moderate this event.
About the Book:
In 1776, upon the signing of the Declaration of Independence, the Founding Fathers concluded America's most consequential document with a curious note, pledging "our lives, our fortunes and our sacred honor." Lives and honor did indeed hang in the balance, yet just what were their fortunes? How much did the Founders stand to gain or lose through independence? And what lingering consequences did their respective financial stakes have on liberty, justice, and the fate of the fledgling United States of America?
In this landmark account, historian Willard Sterne Randall investigates the private financial affairs of the Founders, illuminating like never before how and why the Revolution came about. The Founders' Fortunes uncovers how these leaders waged war, crafted a constitution, and forged a new nation influenced in part by their own financial interest. In an era where these very issues have become daily national questions, the result is a remarkable and insightful new understanding of our nation's bedrock values.
About the Author:
After a successful seventeen-year career as a feature writer for the Philadelphia Bulletin, magazine writer for the Philadelphia Inquirer, investigative journalist for Philadelphia Magazine and stringer for Time-Life News Service, Willard Sterne Randall pursued advanced studies in history at Princeton University. Biographer of Benjamin and William Franklin, Benedict Arnold, Thomas Jefferson, George Washington, Alexander Hamilton, and Ethan Allen, he has co-authored collections of biographies and e-books with his wife, the biographer and award-winning poet, Nancy Nahra. As a journalist, Randall won the National Magazine Award for Public Service from Columbia Graduate School of Journalism, the Standard Gravure Award, the Hillman Prize, the Loeb Award and the John Hancock Prize. His Benedict Arnold biography received four national awards and was a New York Times Notable Book. Publishers Weekly chose his biography of Jefferson as one of the ten best biographies of 1993. He received the Award of Merit of the American Revolution Round Table. In 2019, he won the Thomas Fleming Award for Outstanding Military History Writing. Randall taught American history at John Cabot University in Rome and at the University of Vermont and Champlain College, where he was a Distinguished Scholar in History and is a Professor Emeritus. He is a contributing editor to MHQ: The Quarterly Journal of Military History. Randall lives, writes, teaches, lectures and likes to swim in Burlington, Vermont.