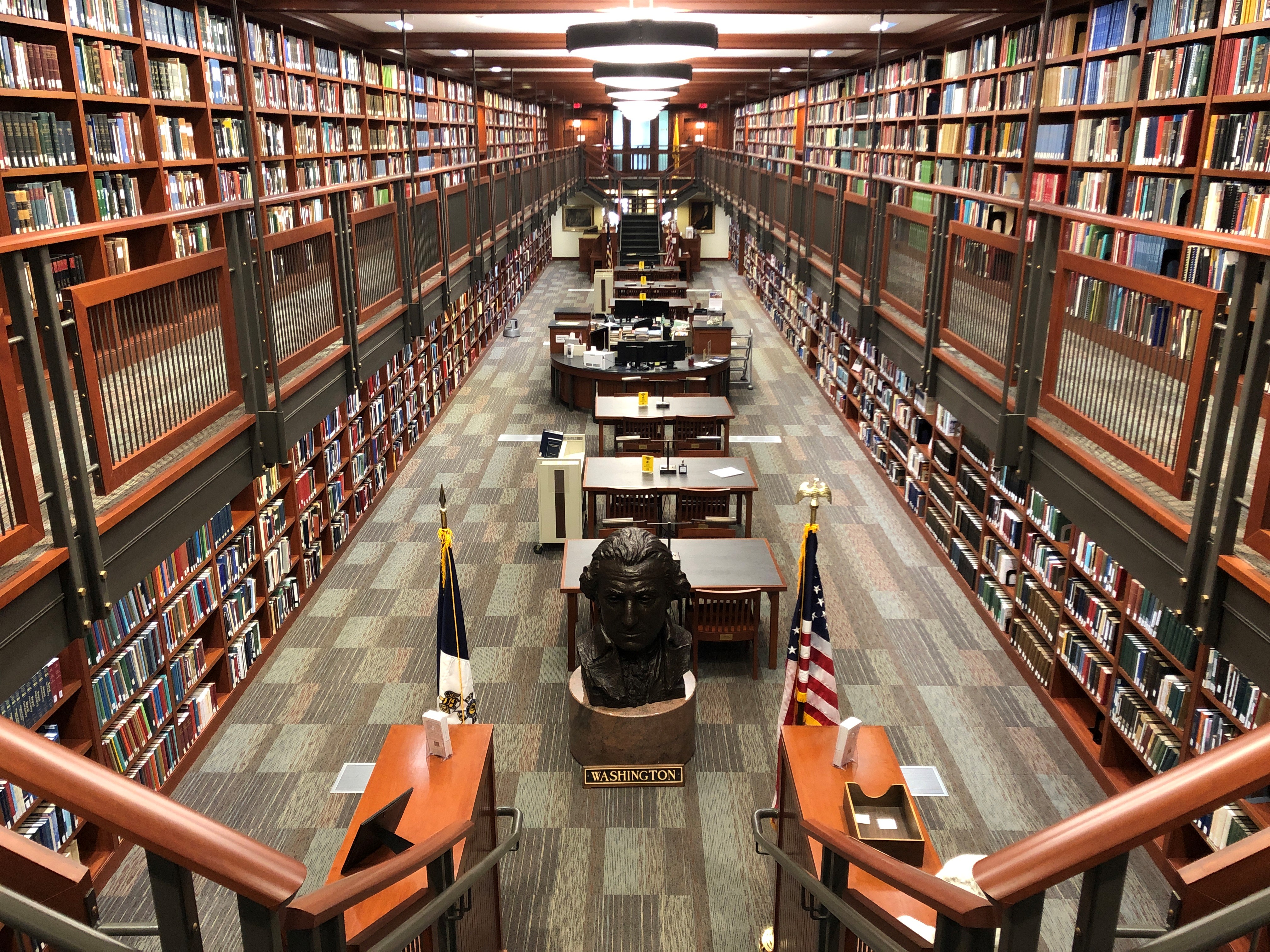 Library guests may bring a tablet, unbound research notes, and one three-ring binder or one non-manila file folder. You may use paperclips and binder clips to contain loose papers.Expandable files, manila envelopes, pocket folders, portfolios, and loose-leaf folders (with brads) are not permitted.
Library guests must use pencils only. No ink pens or highlighters are allowed in the Library.
Bags, purses, briefcases, etc., should be stored outside the Library. Lockers are available for your convenience in the lobby reception area.
Personal copiers, scanners, and cameras are not permitted.
Laptop computers are allowed in the Library, and wireless Internet connectivity is available. Electrical outlets are available for laptops.
The SAR Library's collection is non-circulating; therefore no books or other references may be taken from the Library.
Smoking, food, gum, and beverages are prohibited in the Library.
Please silence all cell phones, pagers, and other devices while in the Library.
Children must be kept with accompanying adult(s) at all times. Library guests must be fourteen years in age or older.
Visitors are allowed on Library floors only. Please avoid those areas designated for SAR staff members only.
Restrooms are located on the first floor behind the lobby reception desk. Please do not take library books or materials into the restrooms.
SAR Library staff members reserve the right to inspect all materials leaving the Library.
Click here for our: Newsletter2022