Where Do I Start?
To make the best use of your research time, first strive to obtain #1-4:
Copy of your birth certificate, showing both parents' names (and, usually, their places of birth)
Copies of your parents' birth, marriage, death certificates, and/or obituaries
Copies of your grandparents' birth, marriage, death certificates, and/or obituaries
Copies of your great-grandparents' birth, marriage, death certificates, and/or obituaries (if available)
The above documents should be gathered for each of your ancestors as far back as such documents were available. Birth certificates are usually available from the vital statistics office of the person's state of birth. In cases where someone's birth pre-dated required legal birth certificates, you may still find a "delayed birth certificate" for that person from the State, if that person lived long enough to collect Social Security (and therefore, had to apply for a SS#) and/or, for instance, if that person had to gain security clearance to participate in government work (such as, manufacturing dedicated to a war effort, such as for WWII).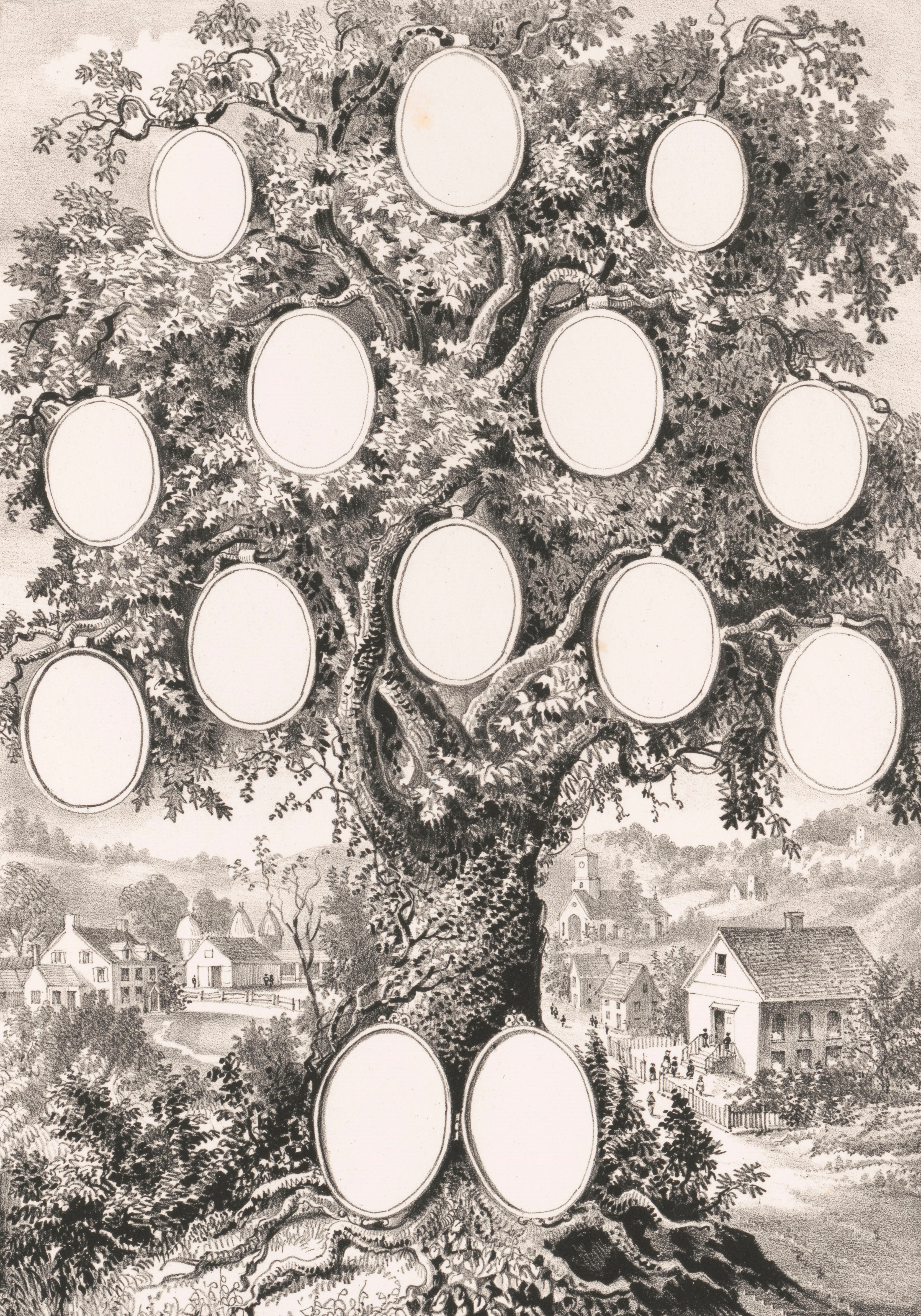 The earlier the time period you are researching, the less likely you are to find "standard" (or government-required) documents, such as birth and death records, as we now know them. You may, however, find them written in a journal-type format, hand-written in "list" form, particularly in the 1800s. Following are other records that may prove valuable in your research when sprouting the leaves of your family tree:
Marriage records typically were recorded long before other documents (such as birth and death records) were required. Check the county clerk's office in the county of marriage.
Baptismal records kept by churches might be found before birth certificates were required by law. You will find some have been transcribed and published in book form and found in libraries.
Family bible information can be extremely helpful in documenting births, deaths, and marriages, and properly documented, can be acceptable sources for lineage-society applications.
Census records, every ten years beginning in 1850, name all members of household, and supply birth location (state or country) of each family member. Currently, census records run through 1940; however, most of the census records for 1890 were lost. Census records can be found on Ancestry.com, which is available free to library patrons on the computers in our SAR Genealogical Library.
Wills are excellent sources for family research, and were written and recorded even hundreds of years ago. Check county courthouse where the decedent lived. Deeds might also be of help and are also usually found through county courthouses.
Visit cemeteries where your ancestors are buried, and take photos. Not only names and dates can be found on these, but sometimes family relationships will be shown (i.e. "wife of…," "child of…"). If graves are unmarked, check with the cemetery office (if there is one) about records they may have about who was buried where, and when each person died.
Talk to your older relatives and ask them what they remember about their parents, grandparents, etc., and write down or tape-record what they tell you. This can be invaluable to your research! (And, don't forget to ask about family bibles!)
As you gather the above names, dates, and locations, write them on a family group sheet to have a clear picture of where to search for documentation.
Research Assistance
While visiting the Library, our staff will aid you in using the collection, suggest sources for your search, and answer your basic genealogical questions.
Research requests to the SAR Genealogical Research Library by offsite users will also be accepted via U.S. mail or email at library@sar.org. These requests are limited to basic inquiries and simple searches and may include copying specific materials upon request. Costs of photocopies, digital scans, and other research materials will be paid for by the requester as needed for a nominal fee (minimum of $3.00).
The SAR Genealogy Department also offers more in-depth, focused research assistance on a paid basis.  Costs and details can be found at this link.